Chiropractic Solutions Reviews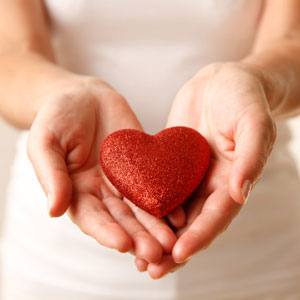 What Our Erie Patients Say
At Chiropractic Solutions we love when patients share with us their feedback and comments after chiropractic care. Please read our patient testimonials below to see what other people have achieved through their tailored treatment plans with us.
Share your stories too! Click here to send us your feedback so that we can help to spread the word about the benefits of natural Chiropractic Solutions care.
For more information, or to schedule an appointment contact us today.


Very Personable
Staff is very personable, they want to know you and help you in anyway they can!
– Katelynn S.May 2017
Chiropractic helped my aches and pains
"Before coming to see Dr. Zacherl in October of 2011, I was experiencing aches and pains all over my body. Now I am feeling happier and more comfortable with my health because I am not constantly in pain anymore. My quality of life has changed and I am now able to walk normal, ride my 4-wheeler, and bend over without being in pain. What I liked most about Dr. Zacherl's style of Chiropractic care is that his adjustments don't hurt like other chiropractors I have visited in the past. I am very pleased with my experiences at Dr. Zacherl's office and intend to continue coming back for future adjustments. Thank you for fixing me Dr. Zacherl!"
– Clinton Klimek, January 2012
Walking straight and upright with chiropractic
"Since starting Chiropractic care with Dr. Zacherl in September of 2011, I am now able to walk straight and upright and no longer have pain in my lower back and leg. I have also noticed an improvement in regards to headaches, sleep, and overall aches and pains. Another benefit is I have experienced less of a need to take over-the-counter and prescription medications. My quality of life has changed because I can do most normal things and I am currently working on a lifting program. Thank you Dr. Zacherl!"
– Joe Zaunegger, November 2011
Natural whole food supplements helped me feel better
"I called my mom crying from the grocery store a few months ago because I was so iron deficient that I couldn't find an iron supplement on the shelf in order to buy it. I was weak and SO SICK! After seeing Dr. Zacherl for a prenatal Chiropractic Adjustment, he mentioned he could help my iron without constipation. I left with a few natural whole food supplements and was feeling better almost immediately. This was my 4th pregnancy and I had suffered severe low back pain with each of my pregnancies. I started seeing Dr. Zacherl during my second trimester. I experienced significantly less low back pain during this pregnancy due to the care I received. Usually I had pain every time I stood up during my first three pregnancies, however this pregnancy it was not even an issue thanks to Dr. Zacherl's care. I didn't let my pain stop me before but now I have no pain so that has been much better. Since starting care I have experienced improved energy, less headaches, better sleep, better digestion, and fewer aches and pains. Dr. Zacherl's office has such a friendly and welcoming environment. It is a great office for the whole family. I had never had Chiropractic care before but have seen such a positive difference since coming to Dr. Zacherl's office. This has been my best pregnancy out of 4! Thank you Dr. Zacherl!"
– Katrina Hecker, August 23, 2011
"7 years ago, I woke up and could not move my jaw."
"I was 8 months pregnant at the time and was told by a jaw specialist that I had TMJ. He referred me for therapy and I was told the therapy visits would be $100.00 as the TMJ was not covered by my insurance. I was also told that the therapy was not guaranteed to work. This is when I was referred to Dr. Troy. With two visits of treatment, my jaw was fine and I have had no reoccurring issues since. I am grateful for the professionalism and timely manner in which Dr. Troy was able to get me into his office around my busy work schedule."
– Nichole H.

Chiropractic Solutions Reviews | (814) 825-1102